What do we see more than the nose in the middle of the face? A nice reason to take care of his nose, a reflection of our beauty when it is without black dot or
apparent hair. I'll give you some tips, beauty tips, for a smooth, pretty and clean nose. Cosmetics that convinced me for cluttered pores, tools for hair, makeup tricks … for Women and Men.Discov
er how to take care of your nose with simple beauty gestures.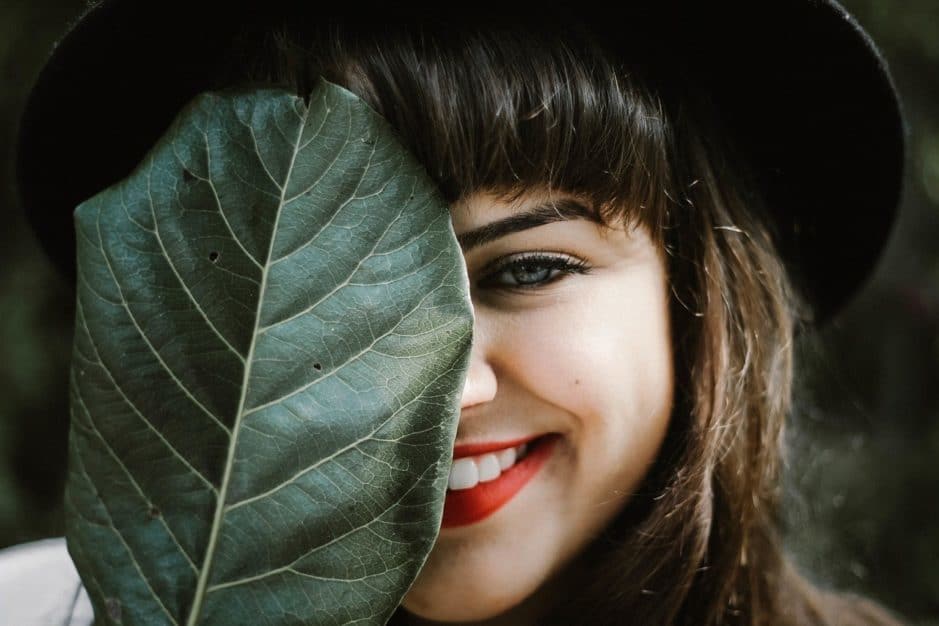 How do I reduce the pores of the nose?
Let's be frank: the size of the pores is genetically coded and no cosmetic can actually reduce its circumference definitivel

y. However special cosmetics nose or special pore help to dislodge sebum, impurities to get a nose to pores released from ugly waste. In

addition, makeup helps hide the problem, whether you are a man or a woman.

What cosmetic solution to cluttered pores?
Grain scrubs are often thought of, but they irritate the skin and force your pores to produce even more fat (sebum), so

bad idea. I suggest you cleanse your face gently for 4 weeks, to calm your skin, with these products that dislodge dead cells and remove excess sebum:

Bioderma Sebium foaming gel, soap-free and non-dessechant. With Zinc and Copper that regulates sebum and soothing sugar derivatives.
CosRX anti-blackhead gel, BHA acids that go into the pore to dislodge what is in it. These natural BHA are dosed at 4% are in a gel to massage on the nose or areas with blackheads, we let act a few seconds in the evening (photosensitizing) and then we do not rinse, we put its usual moisturizer. Its Panthenol soothes irritated skin.
HadaLabo Japan – AHA Cleansing Gel – BHA – Tamagohad, a foaming rinse cleaner that is used in the evening (never in the morning because of photosensitizing acids) with 2 types of acids to eliminate dead cells, sebum and remove the black spot fairly quickly. If possible use it immediately after a face cleansing with cleansing oil (Japanese double cleaning).
LANEIGE – Perfect Pore Cleansing Oil, oil attracts fat … hence the interest of using a cleansing oil in case of oily, mixed skin or areas of blackheads. Massage well on the nose and then moisten, massage so that a milk becomes and rinse thoroughly.
Paula's Choice Pore Reducing Toner, alcohol-free so as not to irritate but effective in perfecting the cleaning of nose pores.

Any Alpha Hydroxylé (AHA) treatment increases sun sensitivity and results in skin burns. It is important to apply sunscreen, wear protective clothing and limit sun exposure when using sunscreen and in the following week.
We avoid as much as possible what tortures t
he nose:- th
e menthol-
the alcohol- the no
se patches- the black masks / black masks and Peel Off
masks- the tricks of Grandma
What make-up on a shiny nose, a cluttered nose or with visible pores?
All make-up must be removed every night, carefully and systematically otherwise your face becomes a nest of macerant bacteria. H

ere are some products of makeup, makeup that convinced me for a nose with less visible pores and well matted, for women and men:
SISLEY Blur Expert, a compact powder that blurs pores, wrinkles and cares at the same time. Makes skin smoother, as with an Insta filter and avoids shine. I am a man and I use it because no one sees when I use it, this compact powder is imperceptible and easy to put down.
Carry matifiant papers invented by Asians (KBeauty) who hate the shiny nose: we find them at Shiseido, DHC, Sensai, Monop, etc.
A'PIEU – Start Up Pore Primer, a foundation to be applied before its moisturizer or on top to reduce the size of pores for a few hours and not shine from the nose.
What solutions for nose hair? Blade, tweezers, nose mower??
Already: stay Zen because hair is human, normal and everyone has it. Obviously I find that a nose without hair that exceeds is more pleasant so I treat the problem.
Do you have to cut his nose hair?
Cutting nose hair is a simple and easy solution, provided you blow your nose before and if possible pass a cotton without alcohol disinfectant then to avoid pimples that hurt in the nose.
Do not use a sharp blade or mini razor, as the nose has too many small vessels.

Opt instead for nose mowers are very practical, provided you choose a good model. A model with a specific small area head or specific nose.
I've tried battery-powered because I travel quite a bit and it's quite convenient to find batteries in any country, rather than having an electrical plug transformer
. There are also some that recharge on USB, that's cool.

The nose hairs are there to filter the air we breathe, but cutting the hairs close to the exit avoids having an air of "papy of 1900" little stewing. I think it's a good thing in aesthetic terms to cut these hairs that one fools a woman or a man (especially the nose and ears).

Do you have to wax his nose hair?
Then I'll say, No.
Simply because you're going to stretch the nose hairs to extract them. So you pull sensitive skin inside the nose, you risk bleeding or infections quite easily.
The skin will take a long time to heal and the new emerging hair may find its way under the skin, without necessarily finding the exit.

In conclusion, there are many cosmetics against visible pores, techniques to remove nose hairs that protrude, makeup solution to hide wide pores… but always go with gentleness and respect for your skin.

A quick reminder of what an ideal skincare rou

tine is: The cleansing gel removes dust, excess sebum and facial pollutants. Use it in the morning and/or evening, but always select a mild product and with a ph between 5 and
7.The toner follows it and removes the last traces of dirt and cleanser. Hydration is the last step in the daily facial routine. It protects the skin and prevents dehydration.
The F