Aware of the need to take care of the eye contour, area of the face that marks very quickly time and that gives a tired look because of the pockets and dark circles … I decided to test and give my opinion on darPHIN antioxidant eye cream. A gel-like cream with botanical active ingredients for the delicate area around the eyes, in the Intral range. Darphin Cosmetics belongs to the Estée Lauder group and advocates a maximum of natural assets.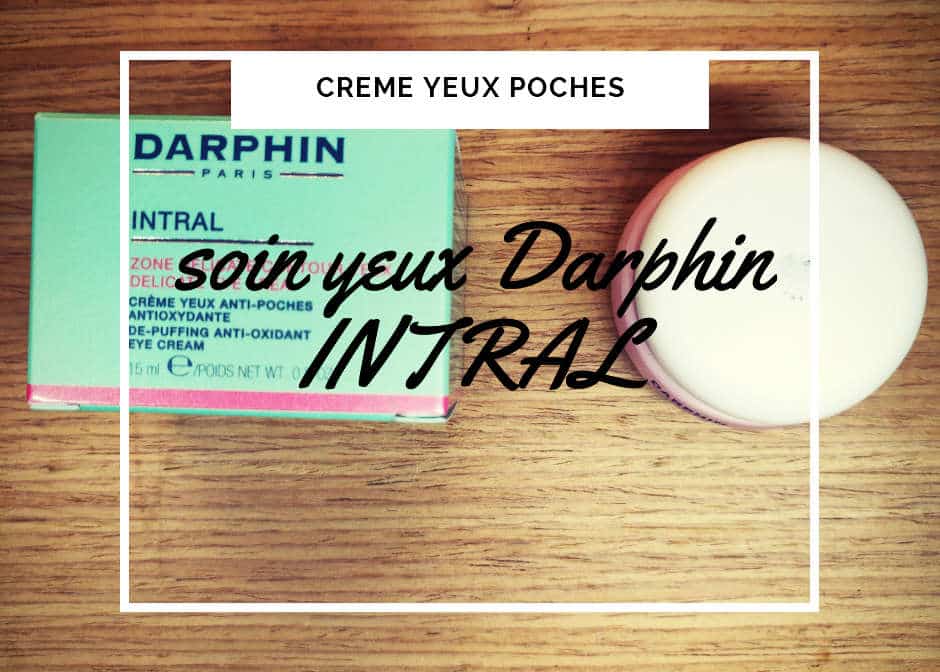 Darphin Intral's anti-oxidant eye cream reduces dark circles and puffiness while protecting delicate skin from environmental damage and premature aging. It will not miraculously disappear dark circles or pockets, but diminish them, which is an honest promise.
How to treat the eye contour?
The area around the eye is difficult to treat because it does not support certain oils, does not like too intense active ingredients, easily irritates. That's how I threw a lot of eye care samples that my eyelids and the area under the eye couldn't stand. Besides, always test a cosmetic sample before buying the whole pot, you will see if you are reactive.
The skin around eyes is extremely thin and does not have the same structure as the rest of the face. Never use your facial too close to the eyes: risk of swelling, redness or migration in the eyes.
Have gentle, slow gestures on the eyebrow arch, eyelids and under the eyes: avoid moving the skin. Remember to apply by gently patting the eye area.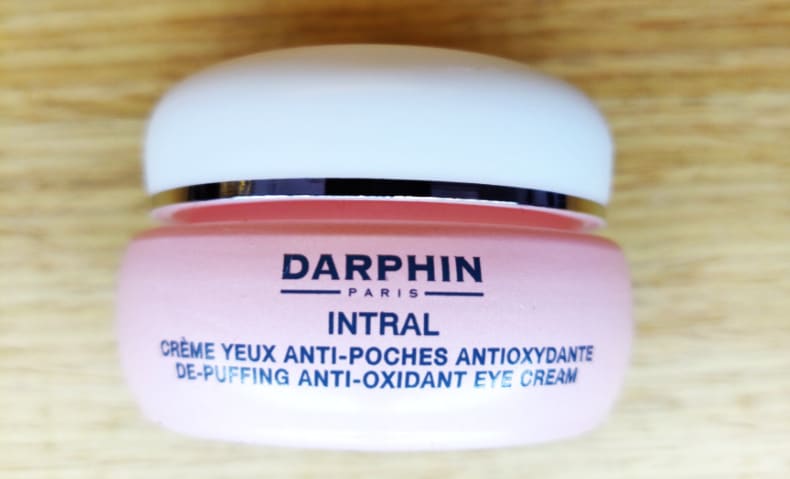 What active ingredients in Darphin eye cream?
Darphin's eye care provides several moisturizers to keep the skin charged with water, well bounced.
Classic moisturizers and sugar derivatives, both mild and perfectly tolerated by reactive skin.
The action on the pockets and dark circles is activated by caffeine, which awakens the small vessels and allows drainage of the delicate area.
I also see chamomile, hawthorn and peony that are there to protect the skin from irritating environmental aggressors. Besides, the Floral Water Chamomile helps to deflate the eyes of "panda".
Other plants work synergistically on dark circles and pockets in this Intral eye cream: cucumber, probiotic ferments, asparagopsis, algae …
This eye treatment features a few silicones that play a barrier role with the outside, to limit friction and thus causes irritation. These silicones are of excellent quality, as always with Estée Lauder and Darphin.
Darphin eye cream contains 74% of natural plants and extracts.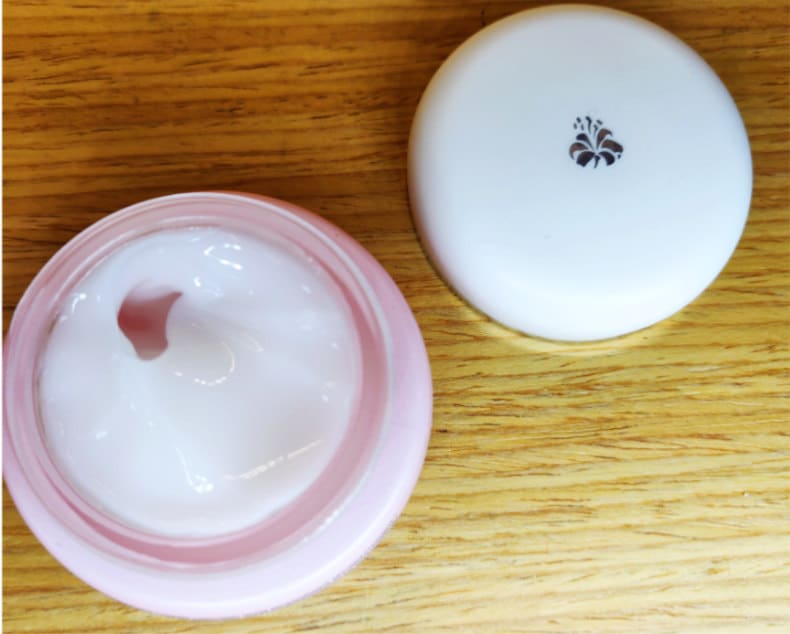 Is Intral DARPHIN's anti-pocket eye cream effective?
This specific treatment is used every morning and works even better if stored in the refrigerator.
You can use it in eye contour mask also.
I really like its ultra fine gel texture, quickly absorbed and with a refreshing effect felt.
This eye cream leaves no glitter, no shine and is invisible.
I appreciate its visible moisturizing intake: my fine lines are inflated and the eye is smoother.
On dark circles and pockets, I see a mild decongestant effect the first week.
On the pockets, the effect is even better after the 3 weeks of testing. I always have pockets in the morning, but much less inflated, so I have a much more rested look.
On dark circles: I have small dark circles at the inner corner of the eye only. The use of Intral Anti-Oxydante Eye Contour Cream has not changed this at the moment.
Besides I have not yet found a blatant cosmetic on this point, I cheat with a touch of brush or concealer on the finger.
Small downside, I find the formulation a little irritating on my skin sensitive in the long run.  So I alternate it with a moisturizer around the eyes Avène after 15 days of testing.
I liked in this Intral Darphin eye care:
protective effect against external aggression (infrared, blue light, wind, air conditioning)
the level of hydration provided, which lasts for several hours
freshness and texture
high concentration of assets, without a negative reaction
ease of application, without residue
action on morning pockets
It is sold for about 38 euros in a nice glass jar. I'd have found a pump bottle more hygienic.
And you: eye contour adept or not? Which?
This Darphin eye contour is suitable for women and men, for all skin types. In my opinion, it is not particularly suitable for sensitive skin (especially caffeine or very active care).
The F