Check out my review on these 2 five worlds face cosmetics:
– Youth ointment with 7 Chinese intense moisturizing cream plants – O
intment Eye Contour to 7 Chinese Plants dehydration pockets dark circlesComposit
ion, active, efficiency, texture, scent, effects … of these facial and eye contour treatments from the Guilin Ritual in China.
Abordé dans cet article :
Is the Five World Youth Ointment effective?
Inspired by Guilin Beauty Rituals in China, Five Worlds Laboratories offers a face moisturizing treatment with 7 Plants reformulated in 2019 that offers an effective response to the prevention of first wrinkles. A moisturizer for both women and men.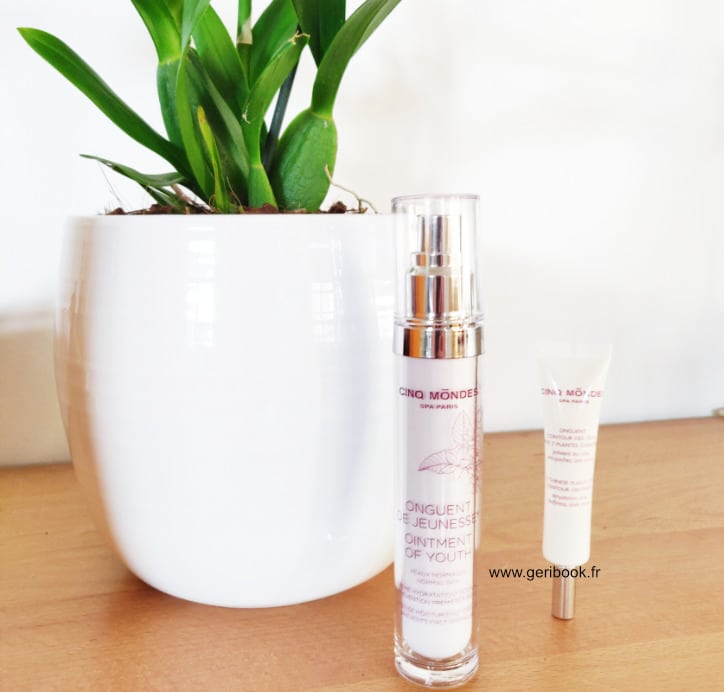 This "Youth Ointment®" facial with 7 Chinese Plants helps to keep a regular skin texture and a uniform complexion. Its ultra-f
resh and penetrating texture will appeal to normal or mixed skins. This cosmeti
c brings Imperata Cylindrica, a patented active ingredient combined with a Lotus Flowers extract to moisturize the epidermis for 24 hours continuously. Without sticking or g
rease. The combination of Sophora Japonica, Ginseng root, Sesame and Organic Chinese Angelique with moisturizing and antioxidant properties helps fight oxidative stress and prevent wrinkles from dehydration.
This treatment includes a UV filter to limit the impact of ultraviolet light, which causes damage to your skin, even in the city, even on overcast

days. The pump bottle delivers a cocoon of softness and provides a protective bubble for the skin, while
moisturizing. As for the scented note, we find that of the Essence Pre-Pro-biotic that I love

. I confirm the good hydration of this facial, as well as its softness.
Similarly my reactive atopic skin remains
Zen.Tested after shaving, this treatment not stings and soothe

s properly. My skin being a little dry, I think keep it for the weekend with a drop of oil slipped underneath, not being the target of cosmetics: intended for
normal skin. But I'm sure this 7 Asian plant ointment will make a great effect on many of you. I take t
his opportunity to remind you that Hydration is the key to all beautiful
skin! Product link: http://bit.ly/2IlePu9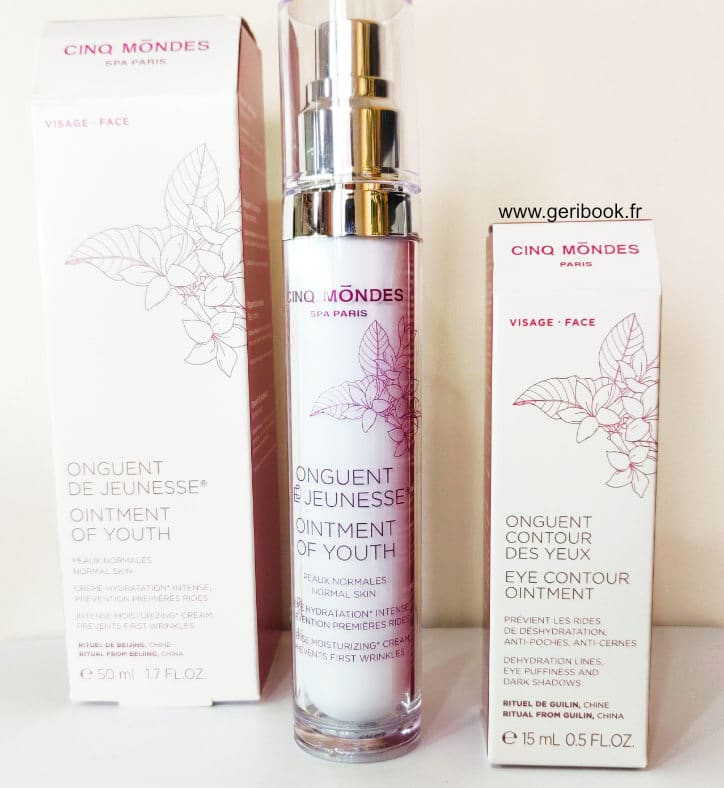 Eye Contour Five Worlds Onguent to 7 Plants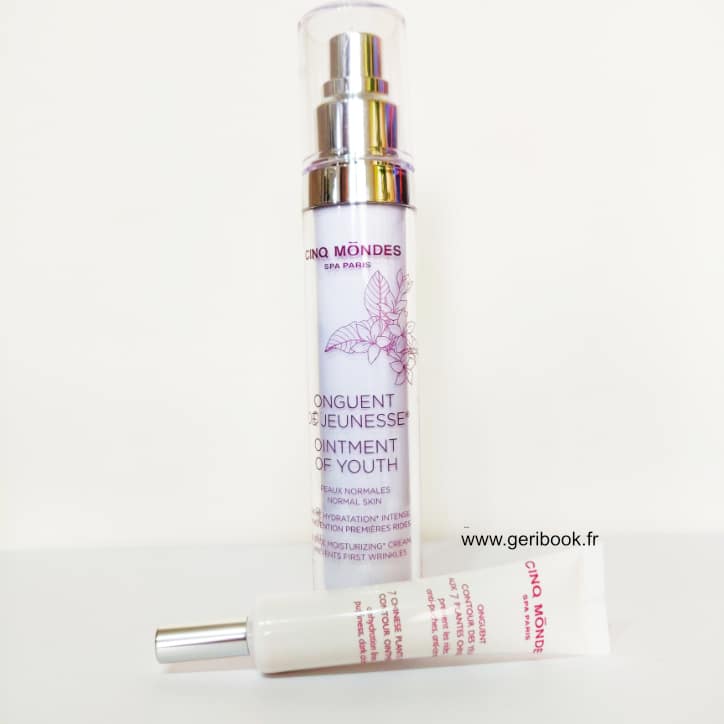 Here is a specialized treatment for fine skin around the eye, with 7 Chinese plants many moisturizers and caffeine anti-p
ockets. The 7 Chinese Plant Eye Contour Ointment contains moisturizing Cylindrica, purified vetting Avena Sativa, Jasmine, Bergamot against nervousness, Age Preventive Ginseng, Vitamin E.Sans Per
fume, Alcohol-Free and available on: http://bit.ly/2VbLO

X6Il is an ultra-light fluid cream, a little light. Its discreet mother-of-pearl helps to give brightness to the eye.

Defrost the eyes and moisturize perfectly without swelling.
Perfect if you want a well hydrated, soothed and rested eye con

tour. Eye-making technique: Heat
your hands and place the pulp of your fingers on the bony area between cheekbones and eye area. Your head rests in your hands resting on the elbows on the table. Stay for 3 breaths on the points by applying a light pressure and measured with the pulp of the fingers. Always gentle.